Atlanta Festival Calendar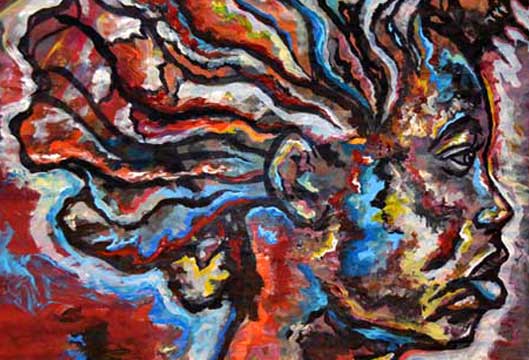 Atlanta Steeple Chase
The Atlanta Steeplechase, the region'Äôs premier spring social event, combines unmistakable style, entertainment and fellowship with the thunderous and exhilarating sport of steeplechasing at Kingston Downs each year.

Park Festival
During the last full weekend in April each year, Inman Park proudly presents a neighborhood festival widely regarded as Atlanta'ÄöˆÑˆ¥s most spirited and eclectic. Highlights include:Atlanta's biggest Street Market, offering everything from antique furniture to handcrafted wares. A juried Arts and Crafts Show featuring some of the Southeast's finest artists. And the city's quirkiest and most colorful Parade.

31st Atlanta Film Festival
Through a juried system of selection, the 31st Atlanta Film Festival premieres narrative, documentary, animation, and student films and videos of the highest artistic quality. The film festival includes both feature films and short films. Over ten days, audiences will attend more than 150 films, learn about the art of filmmaking from visiting industry experts during festival panels, attend networking events, and party 'til the wee hours at some of the best entertainment spots in Atlanta.

Annual Atlanta Dogwood Festival at Piedmont Park
The Atlanta Dogwood Festival features an incredible artist market of over 200 of the country's top painters, sculptors, photographers, jewelry craftsmen, glass blowers and more.

Atlanta Spring Home Show
The Atlanta Home Show and Garden and Patio Show, held every Spring and Fall in Georgia, has exhibitions and seminars related to the home.

Turner First Thursday
This is the perfect time to experience art inside and out. Stroll with us through magnificent buildings and streets to enjoy the beauty of our city and the art created by our neighbors.
Come take a walk with us the First Thursday of each month, from 5-8p.m. This month you may extend your gallery walk by visiting "Paint in the Pods" at the Sun Dial Restaurant, Bar & View from 7-10 p.m.

Lemonade Days,
Dunwoody Art & Crafts Guild
The Dunwoody Preservation Trust (DPT) host Lemonade Days, its annual fund raising event. Lemonade Days 2007 will be held at Brook Run, the 102 acre park on North Peachtree Road. This year we plan to extend the hours of activities, add multiple rides, diversify more broadly the food choices and add new activities.

Bear on the Square Mountain Folk Festival, Dahlonega
Bountiful bargains of beauty and fun can be found at Bear on the Square Mountain
Festival in the Georgia Mountain Marketplace, April 21-22 on the Public Square in Dahlonega. Smart shoppers will find North Georgia's finest market of traditional crafts, a remarkable collection featuring one-of-a-kind, hand-made items.

Taste of Forsyth County
At the Cummings Fairgrounds. No admission charge and paking is free. Restaurants are encouraged to enter their best dish to win a pretisgous award.

Back Alley Bash
The Back Alley Bash will coincide with Trains, Planes and Automobiles for Cherokee's Children, an event sponsored by the cities of Canton, Holly Springs and Woodstock.

Sweet P's Arts Festival
For those of you who love to shop, the Sweet P'Äôs Arts Festival features over 80 Exhibitors. Their art work and hand crafted items vary from jewelry, sculture, and paintings.

Madison Fest
Artisans and crafters from throughout the Southeast will line the streets downtown showcasing original, creative, handmade quality crafts and fine art. Over the past nine years Madison Fest has grown into a destination arts and crafts festive. Join us on the square to browse the wares offered by these skilled crafters, artists and artisans.

Celebrate Clayton
Celebrate Clayton is an Arts, Music, Crafts and Gardening event for all ages, with mouth-watering food, arts & crafts, and a super kids program.

Concerts by the Springs
Concerts by the Springs is an annual series of free outdoor concerts, open to the public. Now in its eleventh year, the series is held on The Sandy Springs Society Entertainment Lawn at Heritage Green. Scheduled on Sunday evenings throughout the summer, this season will feature four unforgettable performances with a variety of popular music.

Spring Fling & Backyard BBQ
Saturday, April 18 & 19, 2008. Friday, April 18, 2007 is the Kick-off Concert, 8:00 PM
at the Lewis Hill Amphitheatre.

Swing into Spring
The Cobb Symphony Orchestra provides entertainment, dinner, dancing, and silent auction action to help underwrite the orchestra.

Hammonds House Auction

A3C Independent Hip-Hop Festival at The Loft
For its third year, the A3C Festival hits Atlanta April 12 – 14 at the Loft. Organized by Arc the Finger Records, the three-day event will include dozens of acts from around the country, and give some much-needed shine to a community overshadowed by the city's world-famous urban music industry. Don't miss the Women in Hip Hop discussion panel and exhibition April 13 from 5:30 – 8:30 p.m. www.atfhiphop.com

Wednesday WindDown at COP
The best way to get through the work week and over hump day is by taking in a free concert! Wednesday WindDown is the longest running free concert series in Atlanta that features live concerts by some of the best music acts in town. Enjoy everything from jazz to contemporary music performed live on stage, continuing through the summer every Wednesday evening from 5:30 – 8 p.m. in the Southern Company Amphitheater. www.centennialpark.com
VDinx Designs Atlanta Superfly Fashion Show at GWCC
VDinx Designs Atlanta and Taurus Entertainment in conjunction with Mystic RuBoie International will present a nostalgic night to remember on April 14 at the Georgia World Congress Center. The Super Fly 70's Full Figure Fashion Show Extravaganza will spotlight a series of designs of distinguishing couture and finely tailored garments that cater to the voluptuous woman. www.vdinx.com¬Ý
Design at Play at the Museum of Design Atlanta
This multi-media exhibit, featuring wide samples of print advertising and marketing materials, billboard executions, premium design, on-air spots, Web sites and online games, each designed to support the network's original animated programming, will spotlight the local talents of Cartoon Network's renown team of designers, writers, animators, producers and graphic artists. Spanning three full galleries at MODA, this first-time partnership also will explore the process of creating an animated television program from doodles and 3-D models to styleguides and storyboards. Futhermore, Design at Play will review the "holistic" approach to branding and promotion through multimedia platforms, explore product design and packaging for retail and highlight creative examples of more traditional advertising. www.museumofdesign.org
Georgia Renaissance Festival
The Georgia Renaissance Festival, April 14-June 3, 2007, transports visitors back to a magnificent 15th century kingdom. Cavort with nearly 1,000 colorfully costumed characters including kissing wenches, wandering minstrels, jugglers, magicians, hypnotists, rat-catchers and the world famous Hanlon-Lees Jousting Knights. Then, shop at 150 artisan shops featuring everything from fine jewelry, weaving and glass-blowing to a blacksmith and broom-maker. For more information, call 770.964.8575 www.georgiarenaissancefestival.com.
Atlanta Film Festival
This annual festival, now in its 31st year, presents more than 150 independent films from more than 17 countries along with guest appearances by filmmakers, panelists, artists and industry professionals from around the world. The festival dates span April 19-28 in 2007. Screenings run at multiple venues throughout the 10-day festival, concluding with the Atlanta Film Festival.
Atlanta Arts Festival
During the Atlanta Arts Festival, Piedmont Park is filled with more than 200 of the nation's top artists. A can't-miss for collectors and enthusiasts alike, the Annual Atlanta Arts Festival features original paintings, photographs and sculptures, as well as hand-crafted works of leather, metal and blown glass. Visitors can also enjoy artist demonstrations, hands-on activities and festival foods.
Atlanta Underground Film Festival
Atlanta Underground Film Festival Celebrate Independent Film Month with Atlanta's Underground Film Festival. This four-day event showcases every cinematic genre from around the globe, and features more than 100 remarkable indie filmmakers. Bank of America Atlanta Football Classic Atlanta Football Classic (presented by 100 Black Men of Atlanta, Inc.) One of the most intense college football rivalries in the nation, the Atlanta Football Classic pits North Carolina A&T State University against South Carolina State University. Making Atlanta ground zero for its gridiron battle, this event is one of the country's largest black college football games! What originated as a massive fundraising effort has become one of Atlanta's most anticipated events.
DragonCon
Dragon Con Mingle among the Klingons and a few Stormtroopers at Dragon Con, the nation's largest multi-media, multi-genre pop culture convention. Here you'll find panel discussions, artwork, costuming and more centered around sci-fi, fantasy, comics, gaming and film. The Dragon Con Parade on Saturday morning is a can't-miss event, where attendees dress in costumes representing anything from Star Wars to Harry Potter, pirates, fairies or even hobbits from Middle Earth, and join the walk down Peachtree Street.
Fall Folklife Festival
Fall Folklife Festival Mingle with local artists as they demonstrate their craft through music, pottery, weaving, quilting, and woodworking at the Atlanta History Center. Younger visitors can make their own folk art to take home.
JapanFest
JapanFest This festival examines the aspects of modern American and Japanese culture, as well as the lasting effects of tradition. Here you'll find a modern kimono fashion show, anime screenings, fun foods and ethnic dishes, and the latest technological innovations. Music and traditional dance performances and martial arts demonstrations are just a few of the other events included in this extraordinary cultural extravaganza.
Midtown Restaurant Week
Midtown Restaurant Week Visitors can't resist the selection of cuisine found in Midtown Atlanta, especially when the most famous restaurants in Midtown celebrate with affordable, flat-rate dining experiences for an entire week! Join in the fun and discover your next favorite restaurant in Midtown this fall!
Music Midtown
Music Midtown Atlanta's favorite music festival returns! Join in on the fun in Piedmont Park as nationally renowned acts take the stage in Atlanta's most scenic concert experience. Music Midtown brings two days of amped up sound for a full weekend of sun and sound.
ONE MusicFest
ONE MusicFest This annual outdoor music festival has featured performances from Common, De La Soul, Chrisette Michele, and many more. This intimate, interactive live music experience attracts thousands of people and has expanded throughout the Masquerade Music Park and Historic Old Fourth Ward Park in its short time on the scene.
Yellow Daisy Festival
Yellow Daisy Festival The Yellow Daisy Festival, voted #1 Arts & Crafts show in the nation, features more than 400 artists and crafters from 38 states and two countries. This event truly has something for the entire family! Visit the Men's Den, full of recliners and big screen tvs for watching sports or the Children's Corner, which offers crafts, rock walls, face painting and more. Live music and tons of vendors line the paths of Stone Mountain, providing constant entertainment.
A3C Hip Hop Festival
A3C Hip Hop Festival Atlanta's own A3C Hip Hop Festival has become the nationwide gathering place for anyone who creates hip hop music or is a fan of the culture. The festival features more than 200 performing artists in addition to turntable, producer and breakdance competitions and educational programming.
Atlanta Black Theatre Festival
Atlanta Black Theatre Festival Whether you're a fan of classic, traditional August Wilson, urban contemporary Tyler Perry or all theatre, we've searched the globe to bring the very best to the Atlanta Black Theatre Festival in October. Come join celebrities, artists, and theatre-loving patrons from all over world as they descend on Atlanta for a spectacular annual celebration of theatre. Patrons can also enjoy FREE family-friendly events including workshops, live entertainment, Reader's Theatre, Author's Alley and food/vendor's market.
Atlanta Greek Festival
Atlanta Greek Festival Just for the day, be miles away! Experience the rich 2000-year old culture and history of Greece at the Atlanta Greek Festival. Enjoy authentic dishes and music performances, history chats, traditional dances and more.
Atlanta Pride Festival and Parade
Atlanta Pride Festival and Parade Support and celebrate the city's alternative lifestyle community at the Atlanta Pride Festival and Parade. Two days fill Piedmont Park with live entertainment, a Pride Market for local GLBT crafters, and tons of restaurant and bar promotions. Wrap up the weekend with the Pride Parade, one of the South's largest celebrations!
Destination East Point
Destination East Point October's fall colors mean festival time at Destination East Point. Discover the small-town charm of East Point, complete with plenty of local music, an artist market and face painting and balloon art for the youngest visitors. Meanwhile, East Point residents dress up their four-legged friends for a pet parade and pull out their seasoned Dutch ovens for a chili cook-off. It's just one of the many family-friendly events that makes East Point a great place to visit.
Elevate Art
Elevate Art An annual, week-long celebration of public art, Elevate Art kicks off with a Block Party featuring music, food and performance art – all in Downtown Atlanta. Throughout the week, catch various performances, art installations, civic panels and explore Atlanta in the process. End Elevate week with a final-night party and special performance.
Little 5 Points Halloween Festival and Parade
Little 5 Points Halloween Festival & Parade Searching for some alternative family fun? The Little 5 Points Halloween Festival and Parade is a unique event, showcasing the most dynamic, creative community in Atlanta. Pumpkin decorating, street vendors and live performances fill this two-day event. And the sweetest treat of all is that it's totally free!
Pumpkin Festival at Stone Mountain
Pumpkin Festival at Stone Mountain Park (every weekend in October) Don your costumes and fall into the Autumn spirit! One of Atlanta's favorite fall festivals, this event is fun for the entire family. Costume contests, Puppet Parades and a Trick or Treat Scavenger Hunt are just a few highlights. Enjoy story-telling, pie-eating contests and more in one of the city's most beautiful parks.
Stone Mountain Scottish Festival and Highland Games
Stone Mountain Scottish Festival and Highland Games Be a 'Scot for the Day' at the Stone Mountain Scottish Festival and Highland Games. Authentic Highland music fills the park while tartan-clad families participate in Clan Challenge athletic events. Dancing demonstrations, heritage info booths and eclectic shops are just a few of the weekend's highlights.
Taste of Atlanta
Taste of Atlanta Atlanta's best chefs join forces for the tastiest celebration of the year! This can't-miss festival of flavors features a hands-on introduction to the city's sustainable dining movement, celebrity chef demos and delicious dishes from more than 80 local restaurants. November Festivals
BronzeLens Film Festival
BronzeLens Film Festival Celebrate Atlanta's history of box office gold! Helping the city become the new mecca for film for people of color, the BronzeLens Film Festival is a four-day cinematic celebration featuring premieres, workshops, panel discussions, Master classes, special appearances and more.
Cabbagetown Chomp and Stomp
Cabbagetown Chomp and Stomp Come to the Cabbagetown Chomp and Stomp for their annual chili cook-off along the streets of this old mill-workers community. Now a beautiful, artsy neighborhood full of restored homes, Cabbagetown highlights individual and local restaurant entries in this yearly festival. The streets get crowded in the afternoon, so plan to come early, then relax in the park while listening to live local bands.
Chastain Park Arts Festival
Chastain Park Arts Festival This event is a unique art festival designed by artists. More than 150 artists from around the country will display their art at Chastain Park. Admission is free, and proceeds from the festival will be donated to charity.
Indian Festival and Pow-Wow at Stone Mountain Park
Indian Festival and Pow-Wow at Stone Mountain Park Celebrate the nation's first civilization with dance and drum competitions. Get lost in the ancient art of storytelling or enjoy authentic dishes and craft demonstrations. Teach a new dog old tricks with primitive skills workshops, including pottery, open-fire cooking and bow-making!
Veterans Day Parade
Veterans Day Parade Rally your troops and come out for a day of support and celebration! The Veterans Day Parade is the kickoff event for the evening's military ball. Featuring floats, marchers and live bands, this parade honors all who have served, fought for, died and are still missing defending our country. Bring the entire family for a day of fun and freedom.